Gun-Nails are not to be driven at excessively high pressure, as they may punch through the steel product. Nail heads should be flush with the metal surface.
Care must be taken when using Nail-Gun driven nails through metal products. Refer to the Nail-Gun supplier's safety recommendations before operating these tools. Items to consider include safety clothing, eye protection and the angle of the nail to the metal should be 90°.
Multinail does not accept any responsibility for injuries incurred, if Nail-guns are used for installing Multinail metal products.
Refer to product brochure for more details include capacities.

Important Notes
All nails need to be 32mm long x 2.5Ø hardened screw shank nails and comply to AS2334-1980 or ASTM F1667-15.
Cyclone Tie
Nail-Gun driven nails are to be more than 5mm from any metal edge or hole and spaced minimum 15mm apart across the grain with 10mm timber edge distance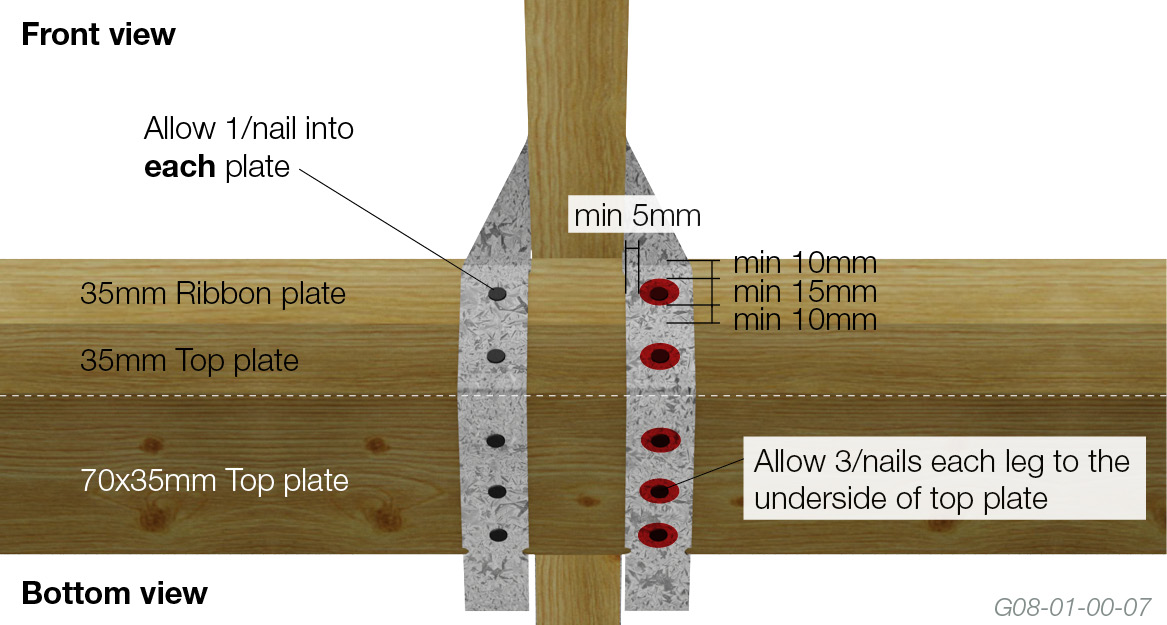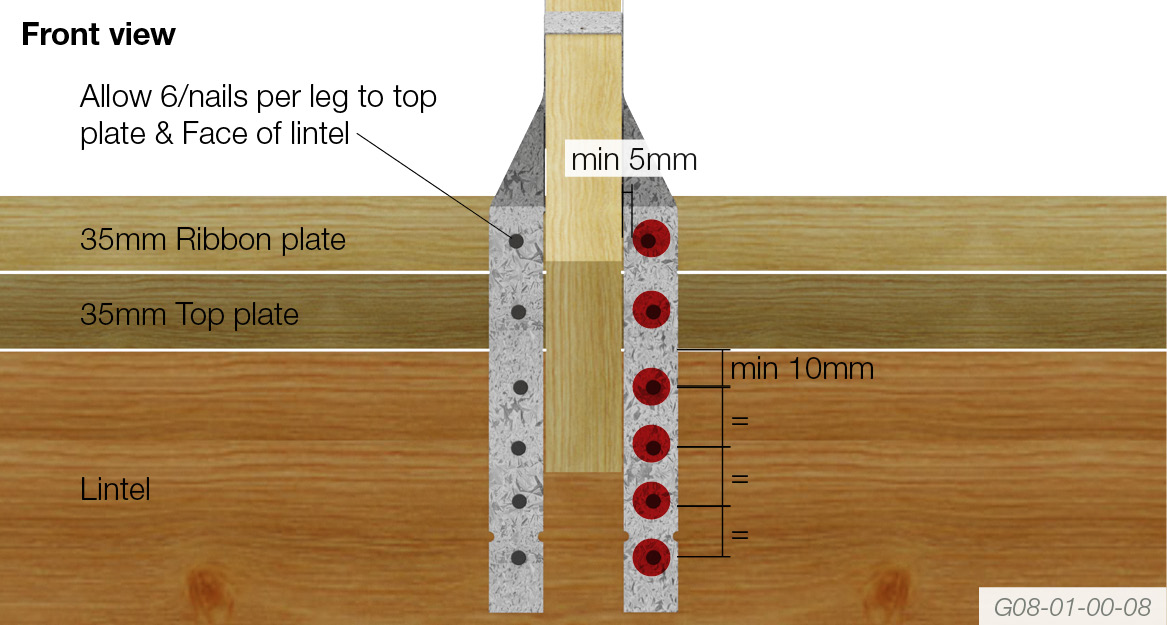 Uni Tie
4/gun-nails into each truss and 2/nails into each top plate
(4/nails in total to top plates or beams),
Stud Strap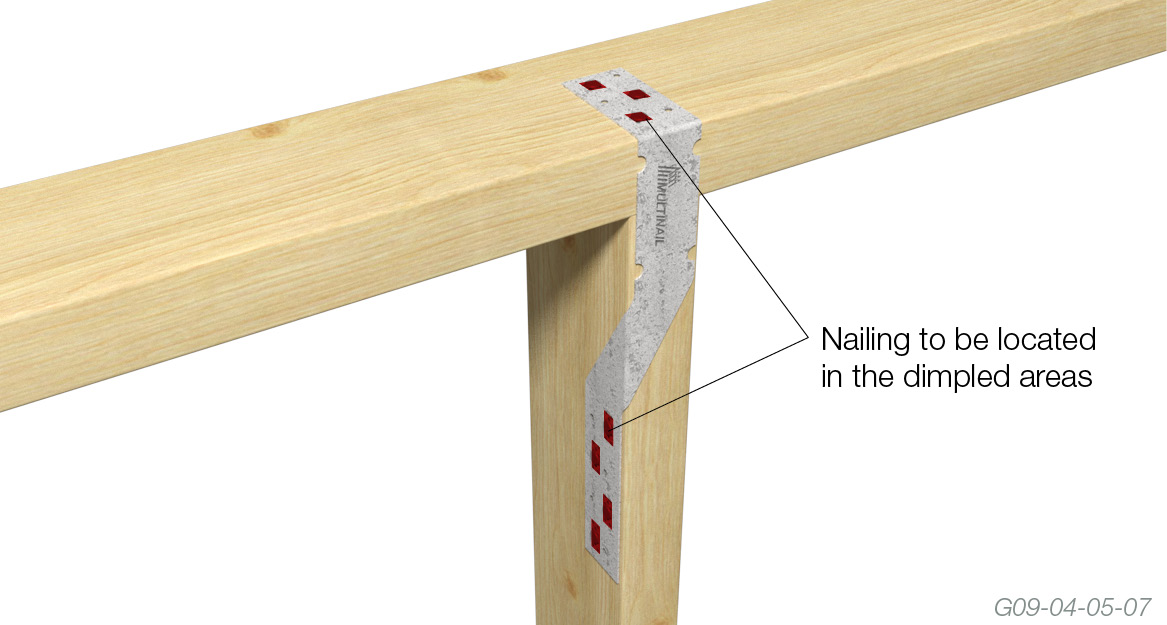 Joist Hanger
Multinail Joist Hanger secured to single girder truss using gun-nails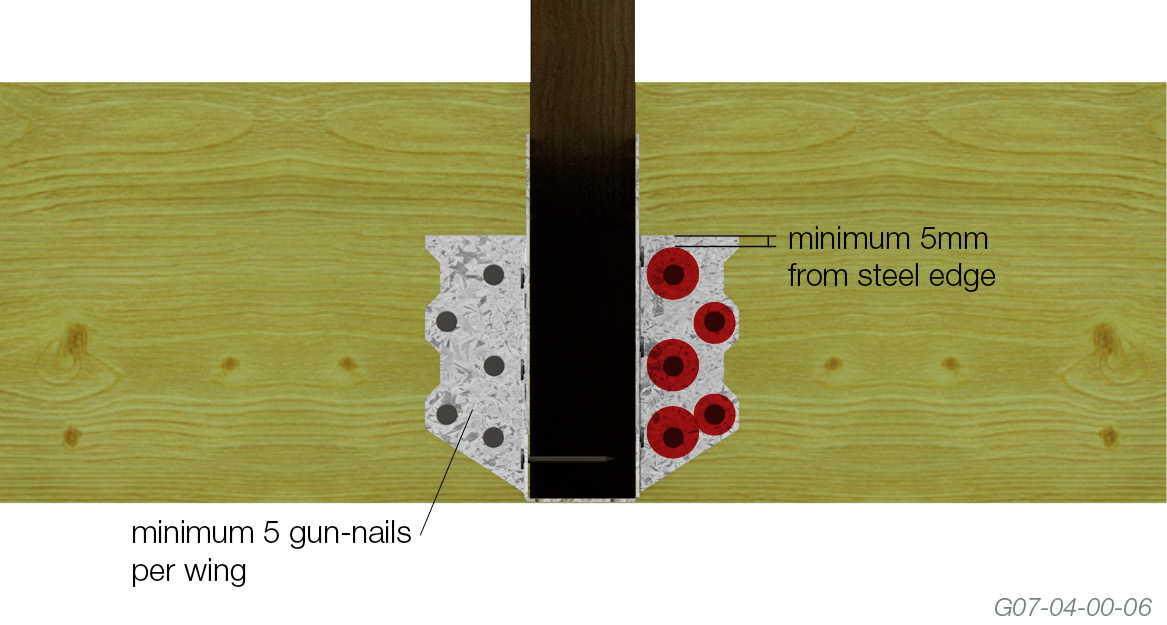 Flat Tension Bracing