Steel Nogs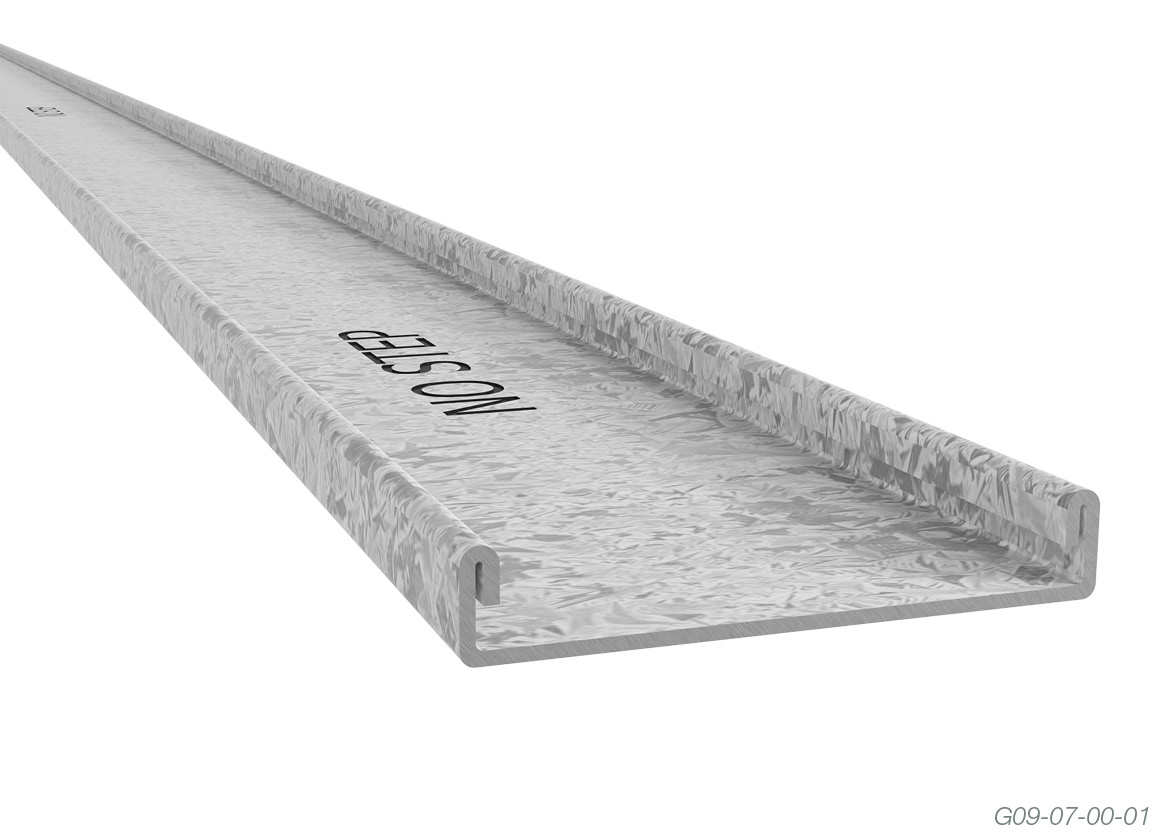 The Multinail Steel Nog system is designed to replace timber nogs.
Benefits of galvanised Steel Nogs:
Faster to install, which can potentially increase production efficiency by up to 30%
More practical, reducing factory labour time and increasing wall production output
Lighter and easier to handle, reducing the weight of frames by removing timber nogs
Better accessibility, making it easier to run electrical wires and plumbing in wall cavity area
*Patent Pending
APPLICATION
Two individual rows of Steel nogs are required to replace a single row of timber nogs.
Maximum rebate depth at the stud 10mm
Fix to first and last studs with 2/2.5Ø hardened, screw shank, gun nails
Fix to remaining studs with 1/2.5Ø hardened, screw shank, gun nails
Cut to length after nailing by using powered reciprocating saw
Maximum wall height of 3m
Design studs as per AS1684
Note: All nails need to be 32mm long x 2.5Ø hardened screw shank nails and comply to AS2334-1980 or ASTM F1667-15.
TYPICAL USE
Used in replacement of traditional timber nogs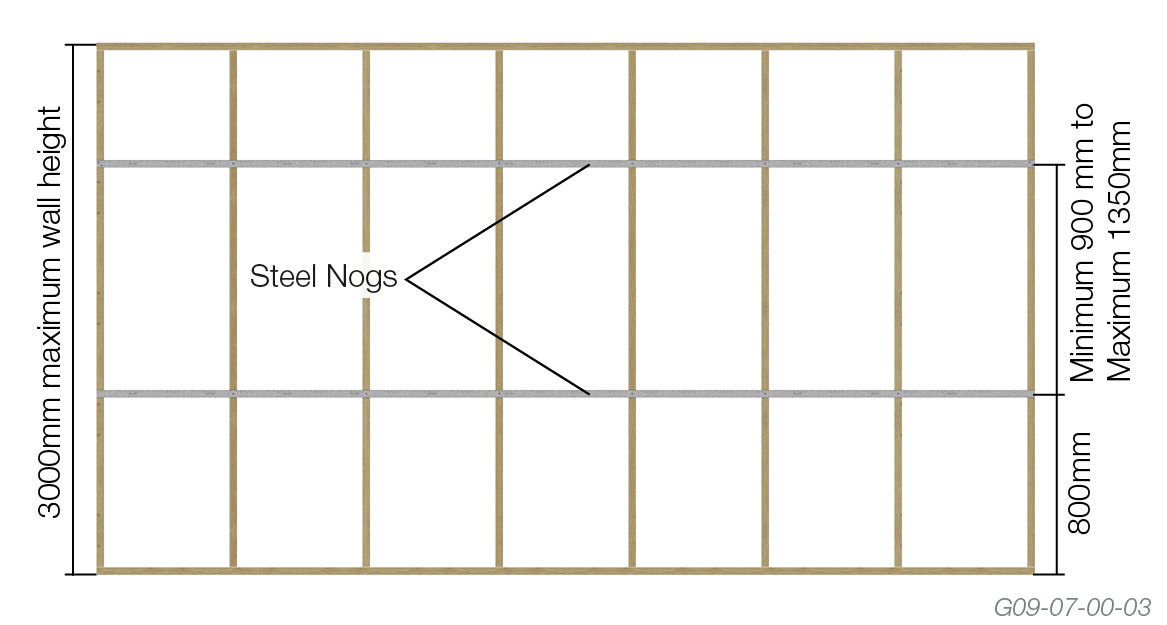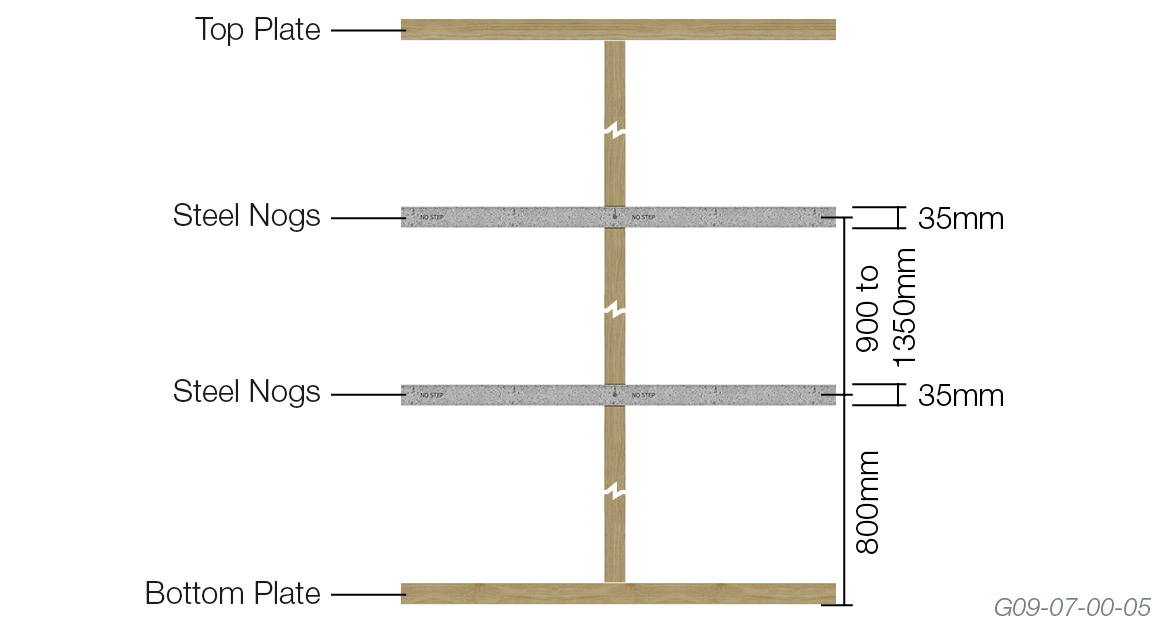 Detail B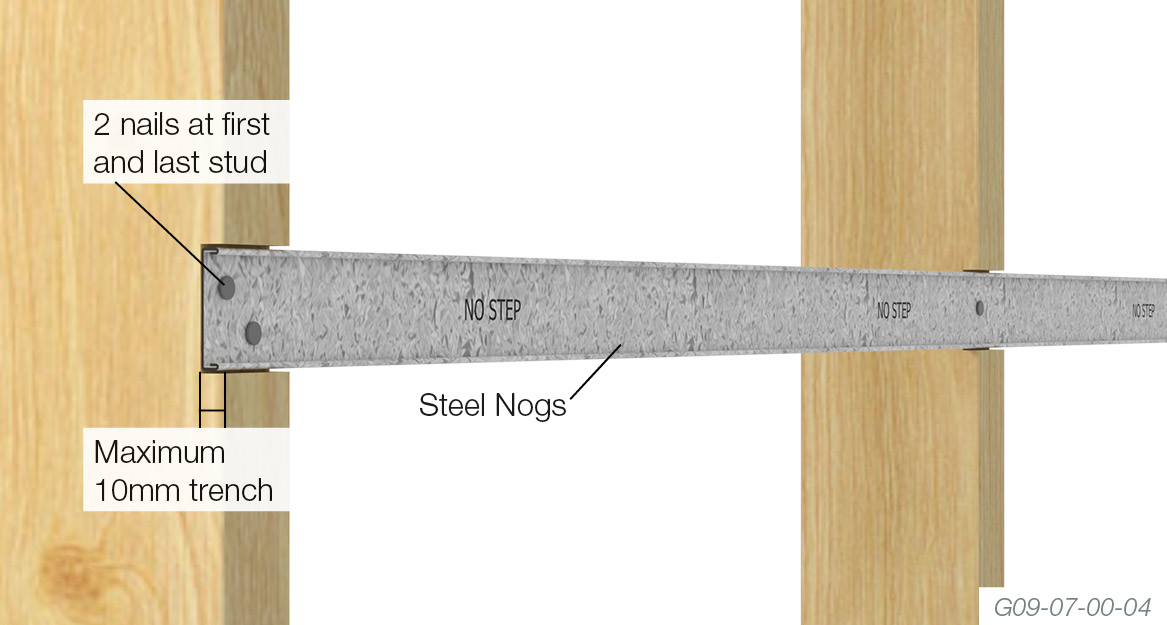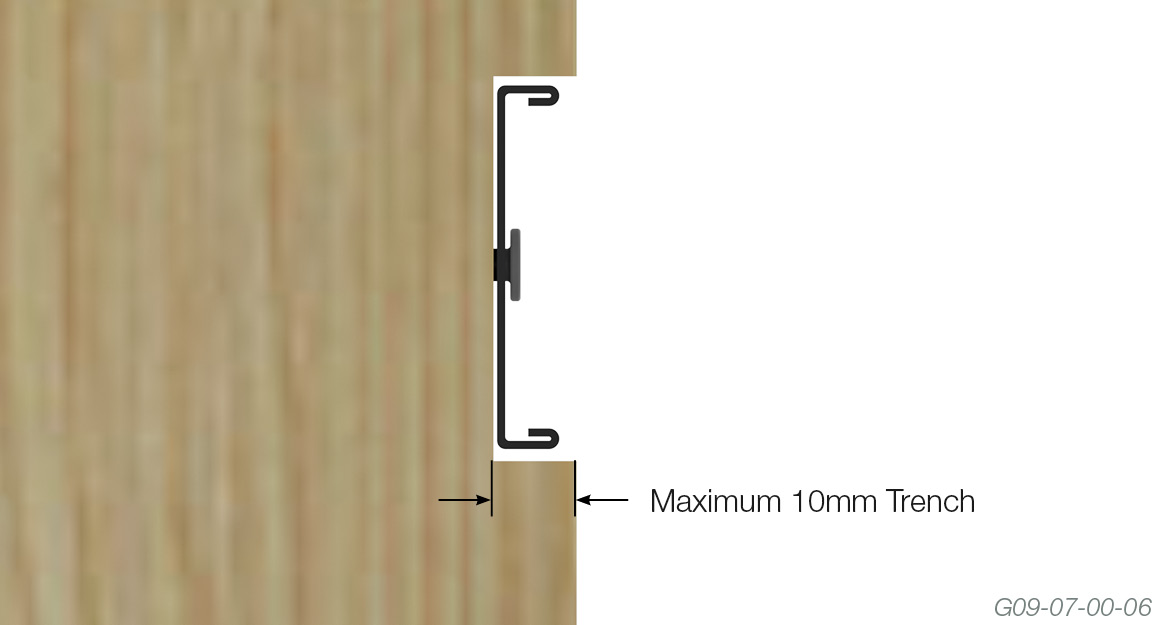 DESCRIPTION AND PACKAGING
Manufactured from 0.8mm Galvanised G300 Z275 Steel
| Reference Code | Product Code | Description | Quantity | Kg. |
| --- | --- | --- | --- | --- |
| SNG4800 | SNG4800 | 35mm x 6mm x 0.8mm - 4.8m | 1 | 1.5 |