Stainless Steel Universal Grip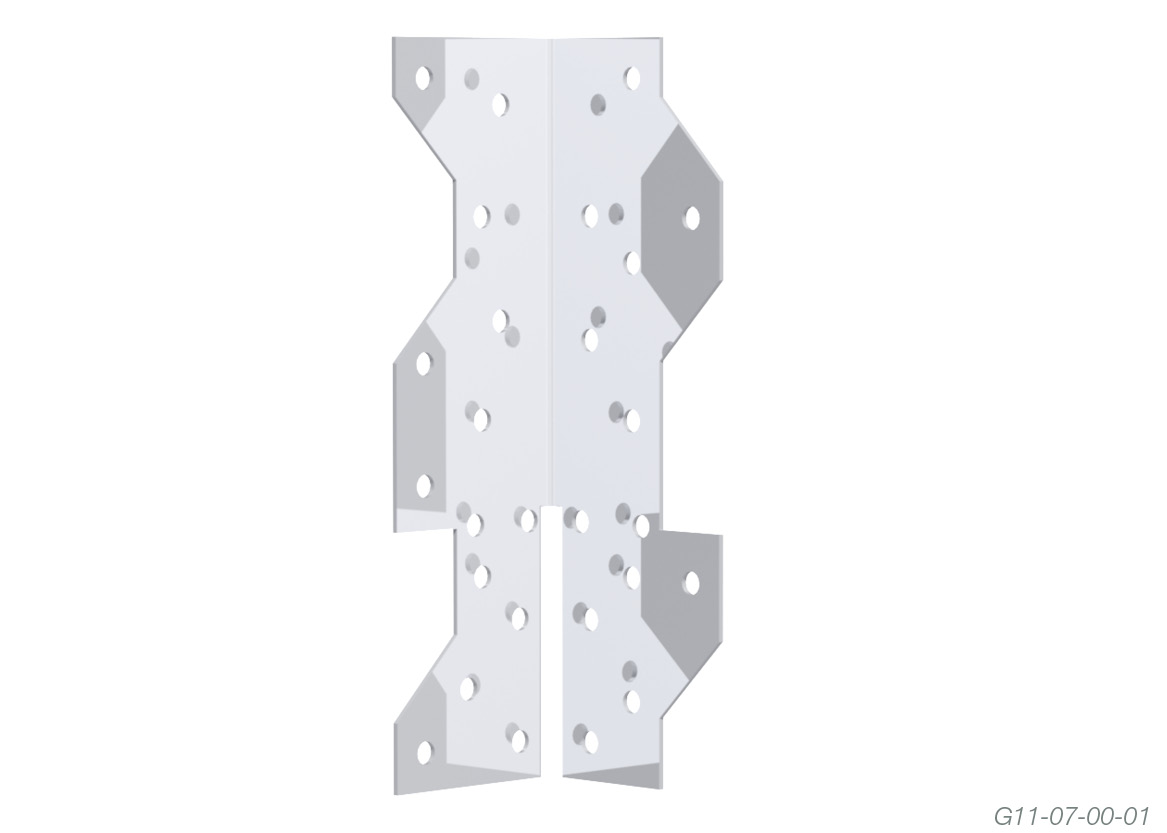 Universal connecting ancillary used to simplify structural joining in timber roof, wall, ceiling and floor framing

Pre-punched and formed stainless steel steel timber connectors ideal for:

Tying down trusses for structures located in an area of relatively low wind loading.

Suitable for connecting studs to wall plates, timber braces to roof trusses or for face fixing beams.

Joining timber components rapidly and efficiently.
TYPICAL APPLICATIONS
Option A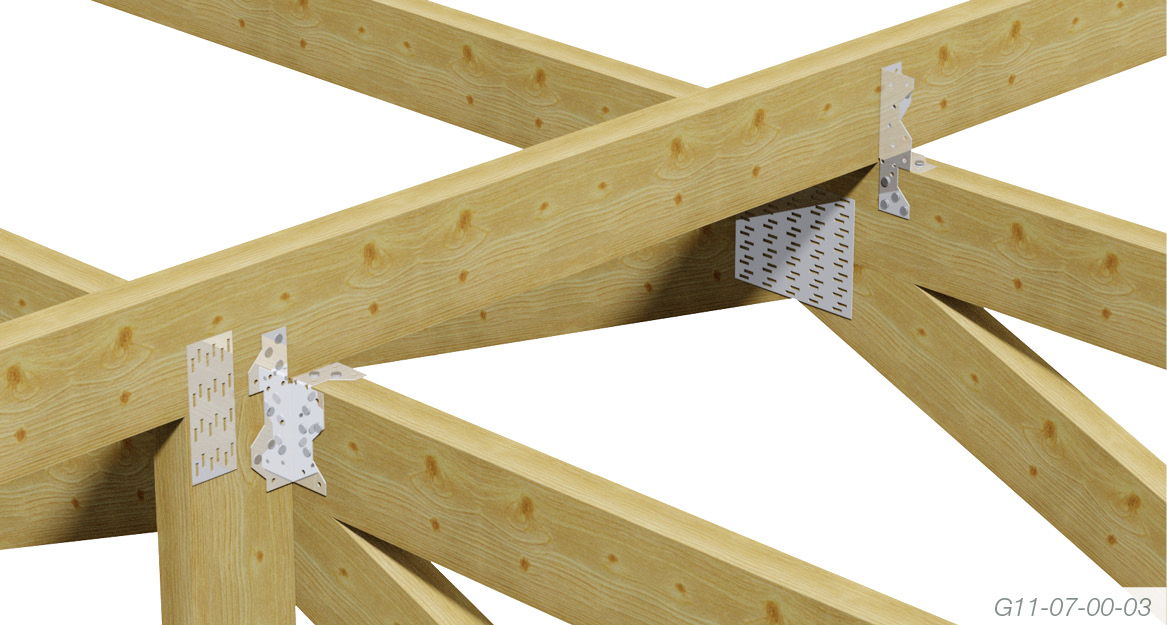 Jack fly overs to truncated truss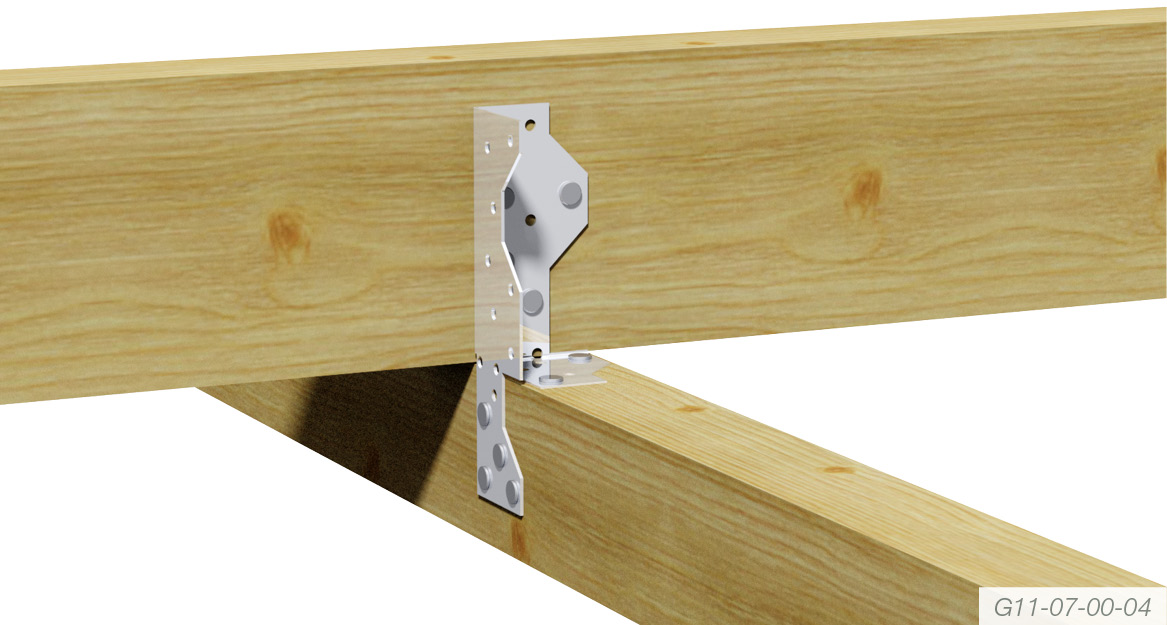 Ceiling joist to hanging beam.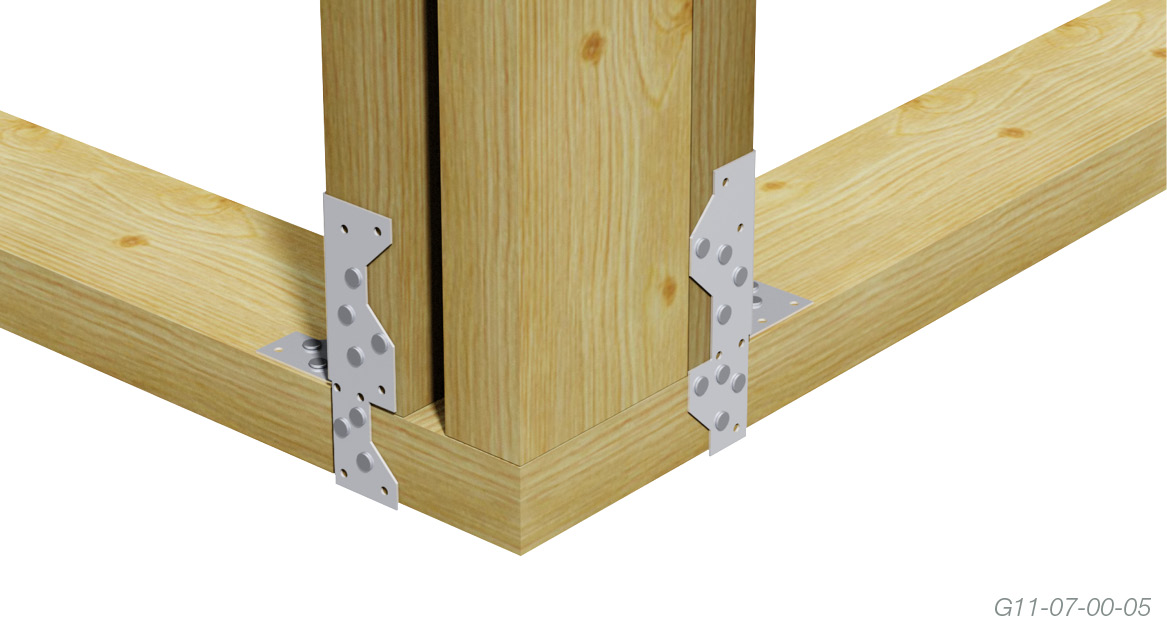 Studs to bottom plates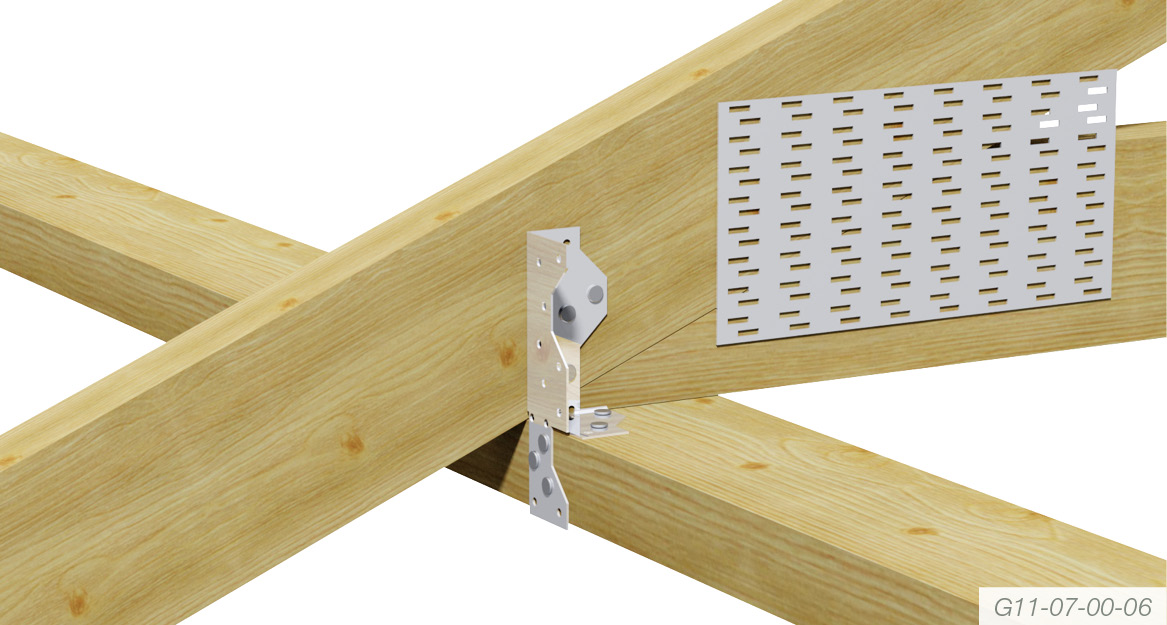 Truss to top plate
Joint Group
Tie down Capacity (kN) per Multi Grip
Dead load + Wind load
J2
4.3
J3
3.1
J4
2.2
JD3
4.3
JD4
3.1
JD5
2.5
NOTE: The capacities are derived from AS1720-2010 and are for uplift in houses where failure is unlikely to affect an area greater than 25m2. For primary elements in structures other than houses or elements in a house for which failure would be greater than 25m2 these capacities must be multiplied by 0.94. For primary joints in essential services or post disaster buildings multiply by 0.88. The capacities are for structural joints for houses for which failure would be unlikely to affect a plan area greater than 25m2.
For 2/Universal Grips the table values can be doubled.
Option B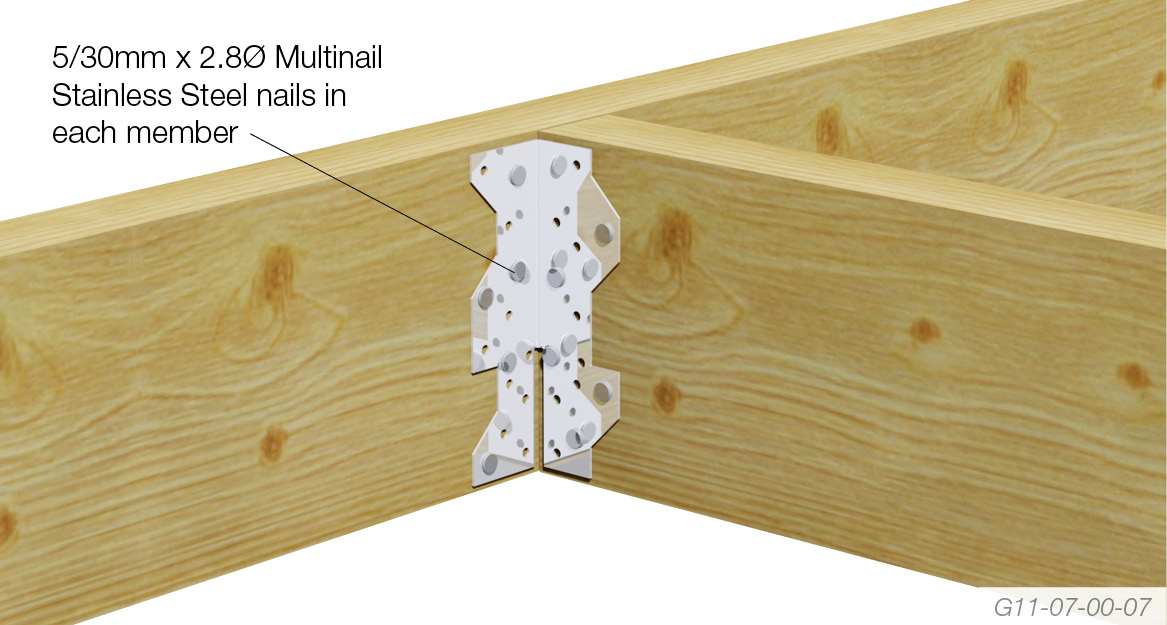 Joint group
Capacity (kN) per Universal Grip
Dead load
Dead load + Floor LL
Dead Load + Roof LL
Dead Load + Wind Load
J2
2.2
2.7
3.0
5.4
J3
1.6
2.0
2.1
3.8
J4
1.1
1.3
1.5
2.7
JD3
2.2
2.7
3.0
5.4
JD4
1.6
2.0
2.1
3.8
JD5
1.3
1.6
1.7
3.2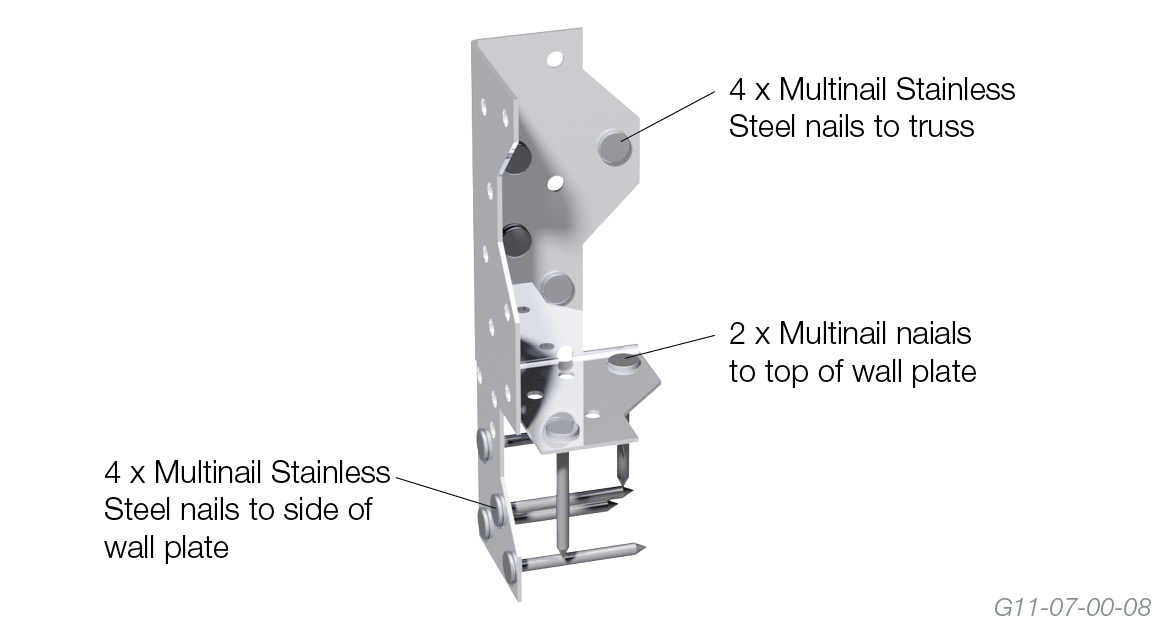 DESCRIPTION AND PACKAGING
Manufactured from 0.9mm Minimum Grade 316 Stainless Steel
Description
Product Code
Reference Code
Carton quantity
Carton kg.
Universal Grip
SUG
SUG
1
30mm x 2.8Ø Multinail Stainless Steel Nails (SN30280)