Joist Tie
Pre-punched, formed galvanised steel connector ideal for securing joist to hanging beams in conventional roof types

These pre-punched and formed galvanised steel timber connectors:
Are quick and easy to install.
Provide sufficient capacity for conventional roof types.
APPLICATION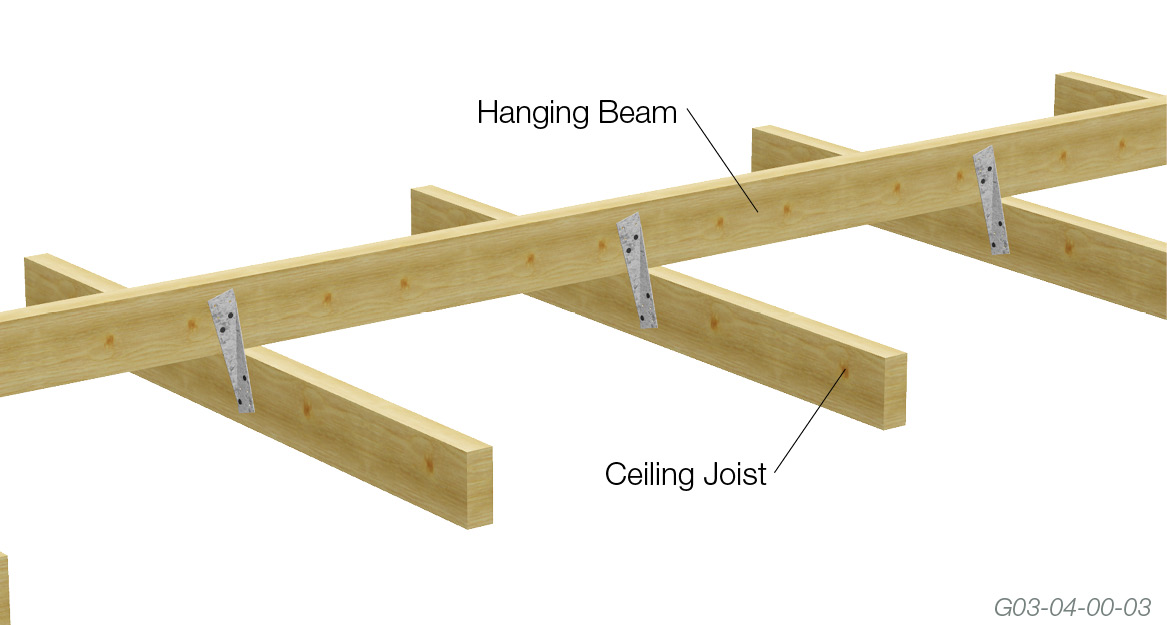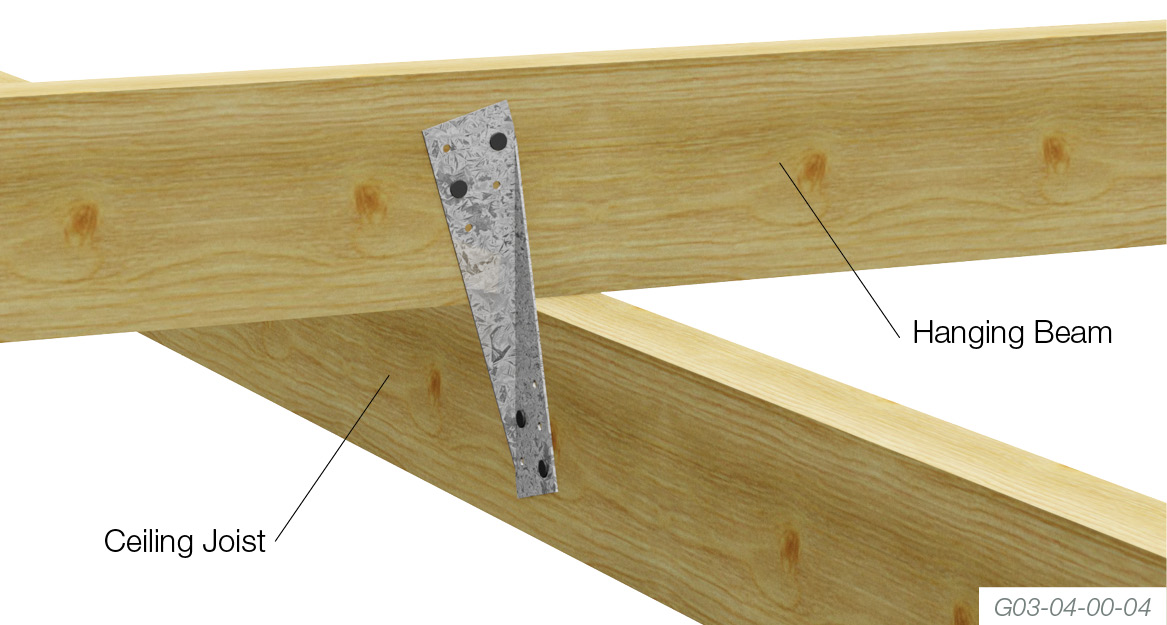 Maximum ceiling load width, for Joist Tie with 2 nails per face (m)
Ceiling joist spacing
600 centres
900 centres
1200 centres
4.8
3.4
2.5
NOTE:
Maximum spans are based on the support of a maximum ceiling mass of 12kg/m2
Roof loads shall not be strutted onto ceiling joists
Minimum joint group to be JD5
Ceiling Joist Design referring to Roof Design or AS1684.2-2010 or AS1684.3-2010
FIXING & BENDING
Joist Tie should be secured with minimum 2/30mm x 2.8Ø Multinail nails.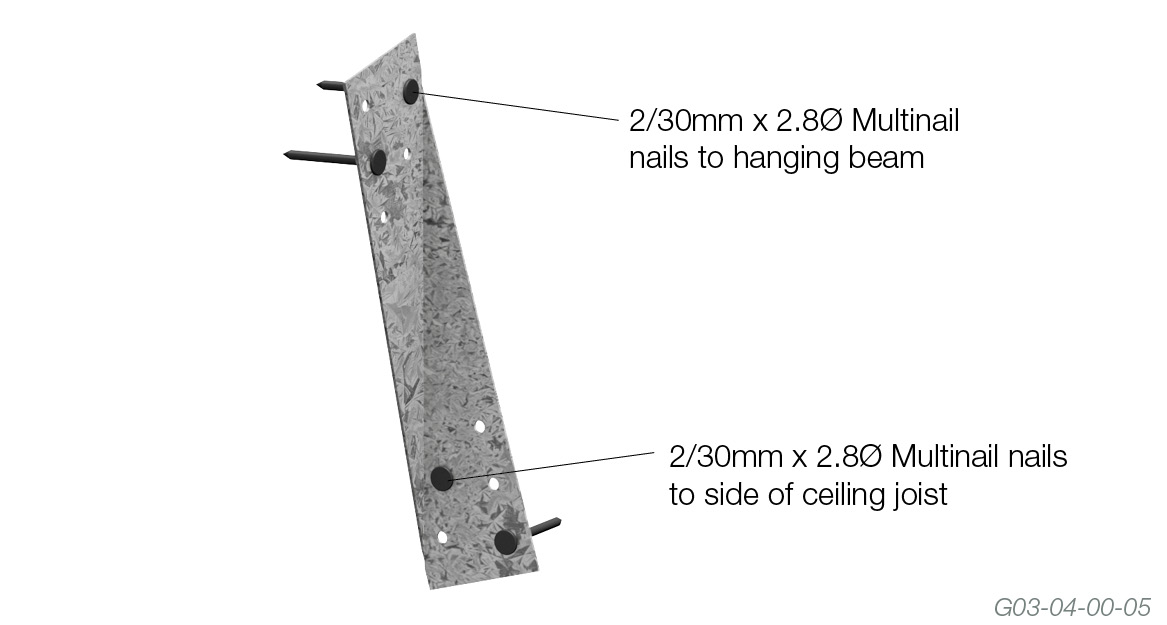 LIMIT STATE DESIGN LOAD
The following table shows the recommended Limit State Design capacities for Multinail Joist Tie.
NOTE:
If required, two Joist Ties can be fixed to one ceiling joist - one each side of hanging beam. Capacity may then be doubled.
Joint group
Capacity (kN) per Joist Tie
Dead load
Dead load + Wind Load
2 Nails
3 Nails
2 Nails
3 Nails
J2
0.9
1.3
2.1
3.2
J3
0.6
1.0
1.5
2.3
J4
0.4
0.7
1.1
1.6
JD3
0.9
1.3
2.1
3.2
JD4
0.6
1.0
1.5
2.3
JD5
0.5
0.8
1.3
1.9
DESCRIPTION AND PACKAGING
Manufactured from 1.0mm Galvanised G300 Z275 Steel
Description
Product Code
Reference Code
Carton quantity
Carton kg.
150x36
TA025
JT-400
400
16.0
30mm x 2.8Ø Multinail Nails (TA302)