Top Hat Bracket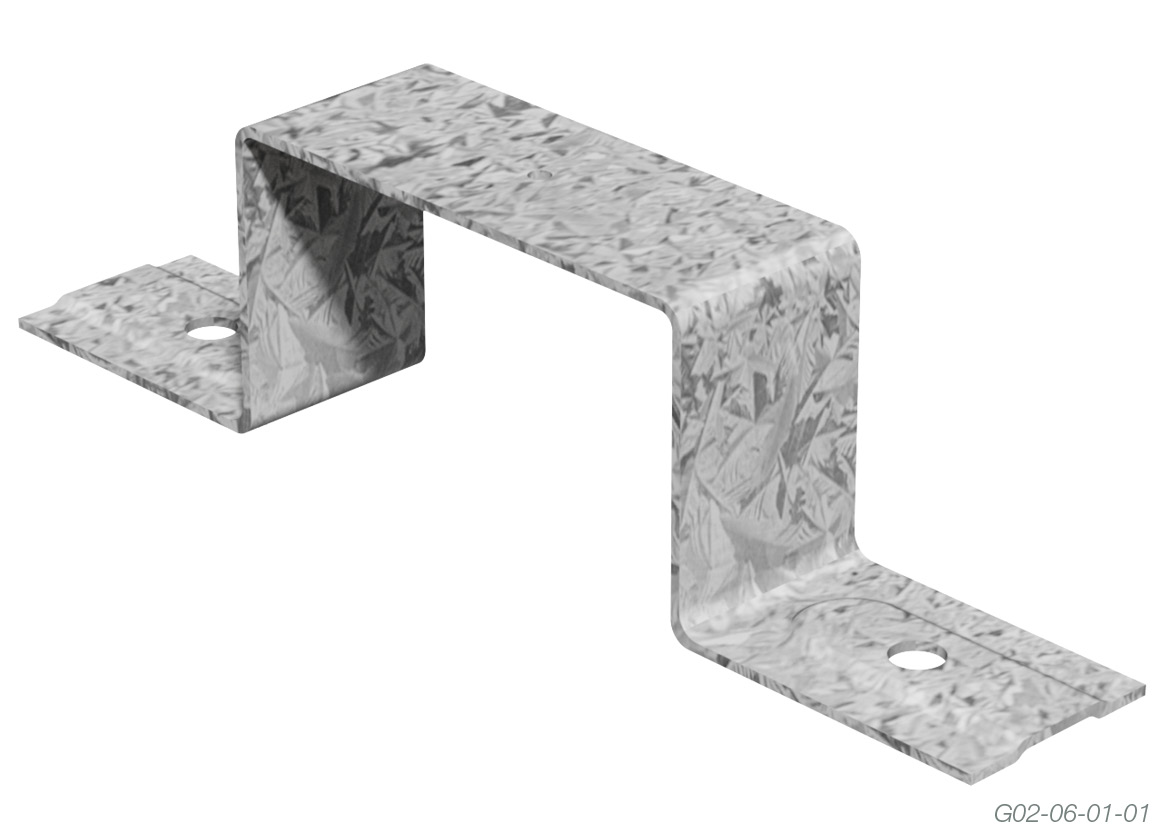 Ideal for tying down roof battens to rafters or truss top chords

Pre-punched and formed galvanised steel timber connectors ideal for:
Tying down 70mm x 45mm roof battens to rafters or truss top chords in high winds areas.
APPLICATION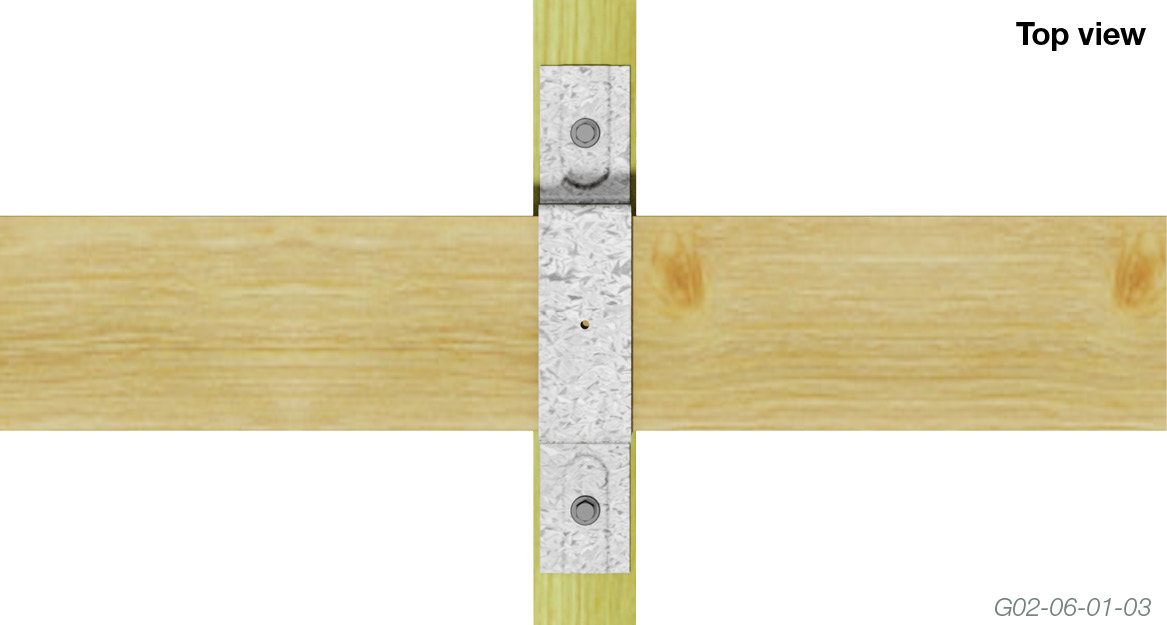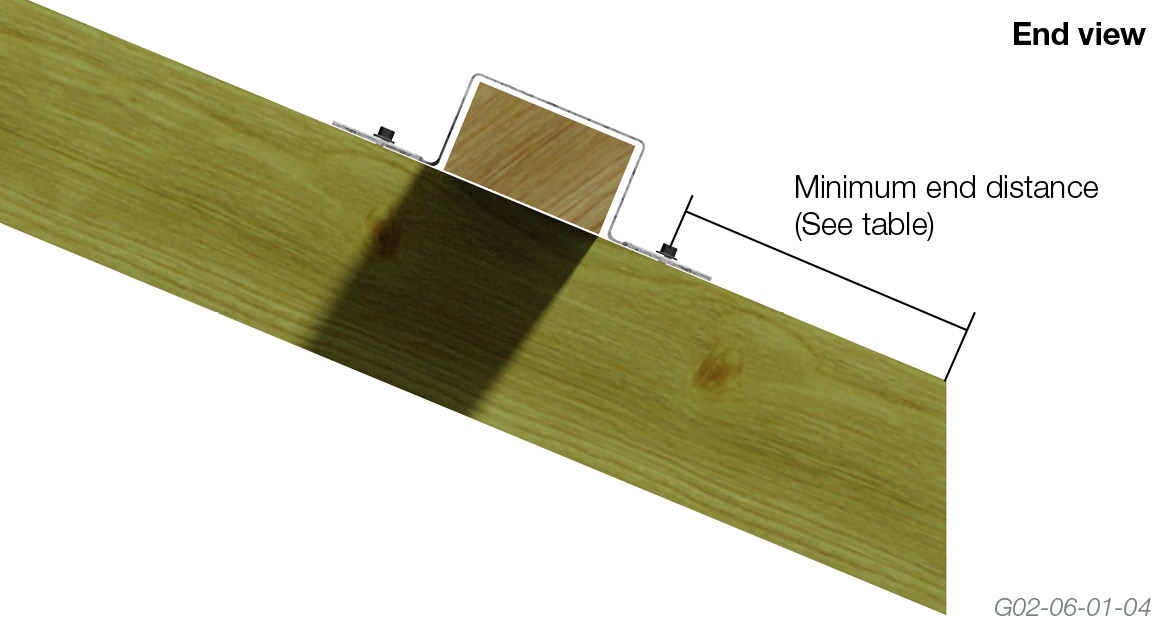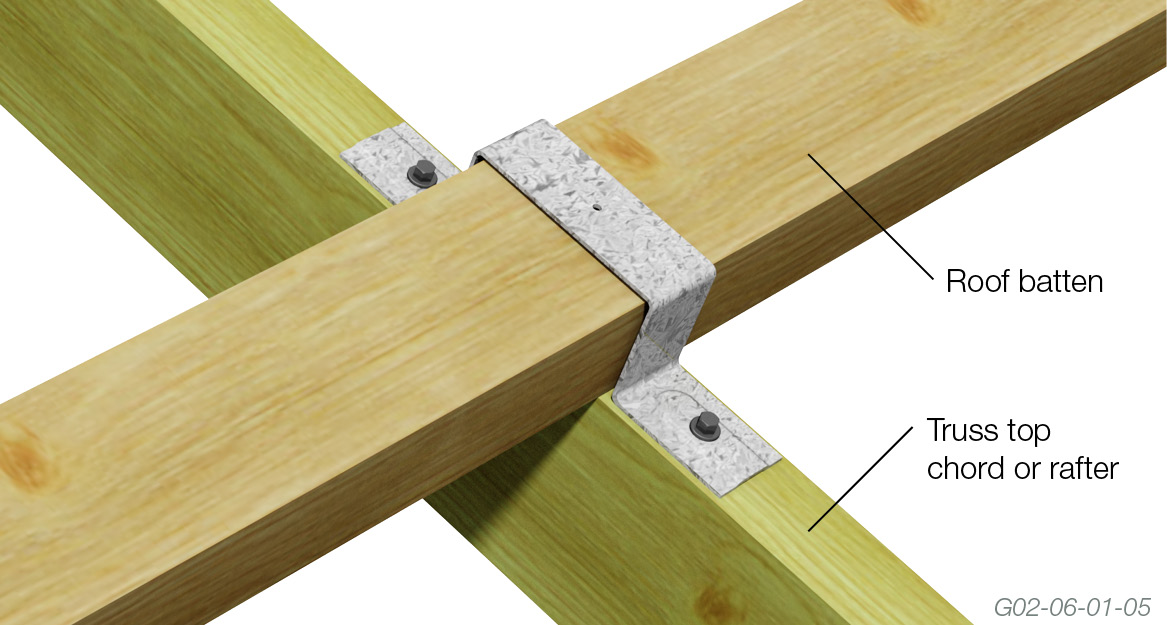 Screw Size Number
Allowable Wind Loads For 2 Type 17 Screws (kN)
Unseasoned Timber
Seasoned Timber
J2
J3
J4
JD3
JD4
JD5
10
5.8
4.4
3.2
6.6
5.0
3.9
12
6.5
5.0
3.6
7.6
5.7
4.5
14
7.6
5.7
4.1
8.5
6.5
5.2
NOTES:
The above table uses withdraw capacities from AS 1720.1 - Timber Structures.
Fixing procedure:
Nail fix each batten to rafter with minimum 2/75mm x 3.05Ø Multinail nails.
Fix each side of bracket with one Type 17 screw as noted above.
Screws are Type 17, 50mm long galvanised batten screws.
Minimum end distance for:
No.10 gauge screws 50mm.
No.12 gauge screws 55mm.
No.14 gauge screws 65mm..
DESCRIPTION AND PACKAGING
Manufactured from 1.5mm Galvanised G300 Z275 Steel
Description
Product Code
Reference Code
Carton quantity
Carton kg.
175x30mm
TA0423
THB70-100
100
9.0
30mm x 2.8Ø Multinail Nails (TA302)