Multi Angle Bracket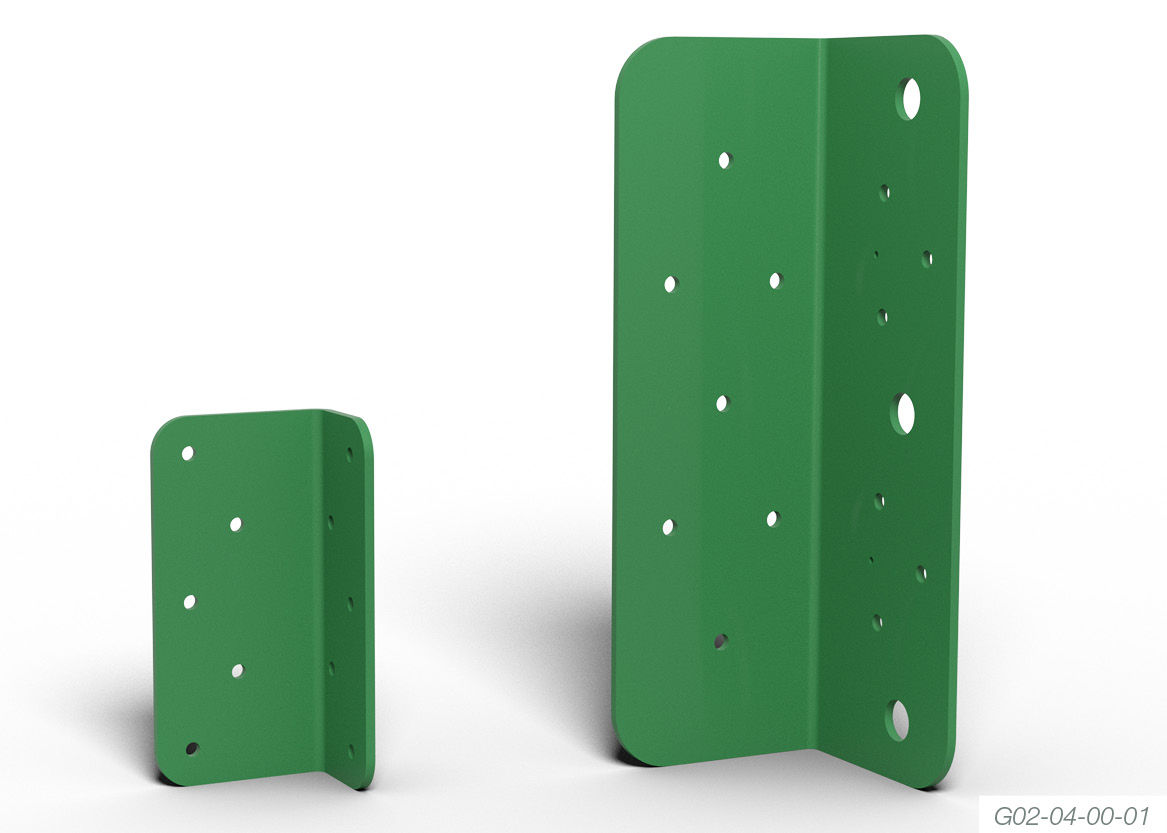 Universal connector used to simplify structural joining in timber roof, wall, ceiling and floor framing

Formed galvanised steel timber connectors ideal for:
Fixing members and products at various angles.
Fixing joist to beams at various angles.
Fixing trusses to girders at various angles.
APPLICATION
Supporting at angle
Attach Multi Angle to beam or girder truss with Green Tip #12 screws. Supporting member to be minimum 35mm deep. Notch out bottom of carried member 5 mm if required, and fit to Multi Angle with 1/ Number 12 counter-sunk screw from underneath minimum 35mm long.
Right Angle Support
Butt members together and attach Multi Angle with Green Tip #12 screws in each member. Ensure adequate end distance is achieved by having long edge fixed to butt end.
Minimum timber edge distance for screws = 30mm
Minimum timber end distance for screws = 60mm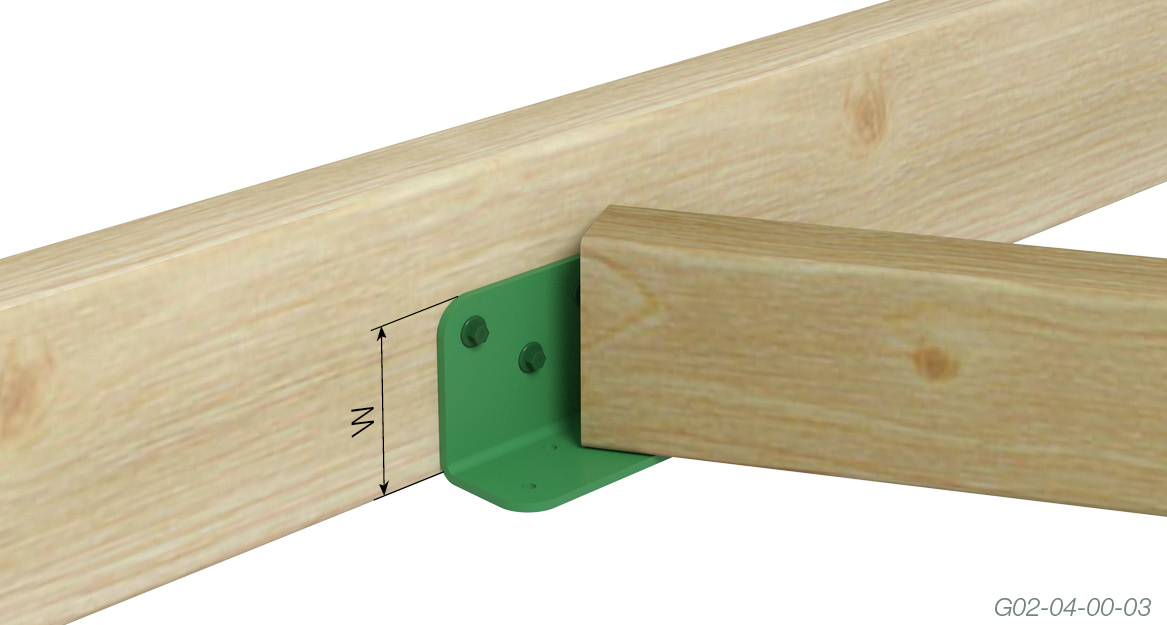 Supporting at angles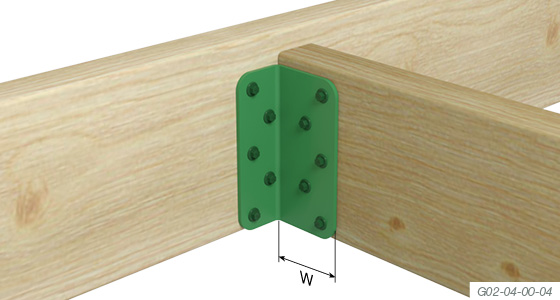 Right angle support
NOTES:
Do not over tighten screws
Pre-drill holes for hardwood
Capacities can be doubled for 2 angles if supported member is greater than 70mm thick
LIMIT STATE DESIGN LOADS
Number Screws
Joint group
Capacity (kN)
Dead load
Dead load + Floor LL
Dead Load + Roof LL
Dead Load + Wind Load
DL +WL for 1 screw from underneath
5
JD3
8.6
10.4
11.6
17.3
2.5
JD4
6.1
7.4
8.2
12.2
1.9
JD5
4.3
5.2
5.8
8.6
1.5
6
JD3
10.3
12.5
14.0
20.7
2.5
JD4
7.3
8.9
9.9
14.7
1.9
JD5
5.2
6.3
7.0
10.4
1.5
NOTES: The uplift in capacities are derived from AS1720-2010 and are for houses where failure is unlikely to affect an area greater than 25m2. For primary elements in structures other than houses or elements in a house for which failure would be greater than 25m2 these capacities must be multiplied by 0.94. For primary joints in essential services or post disaster buildings multiply by 0.88.
DESCRIPTION AND PACKAGING
Manufactured from 4.0mm Galvanised G300
Description
Product Code
Reference Code
Quantity
Carton kg.
W x D x H
75 x 50 x 150 x 4mm
MNMAB-150
MAB-150
1
0.5
100 x 100 x 300 x 4mm
MNMAB-300
MAB-300
1
1.7
35mm Green Tip #12 Screw (TA221), 65mm Green Tip #12 Screw (TA222)