Mitre Plate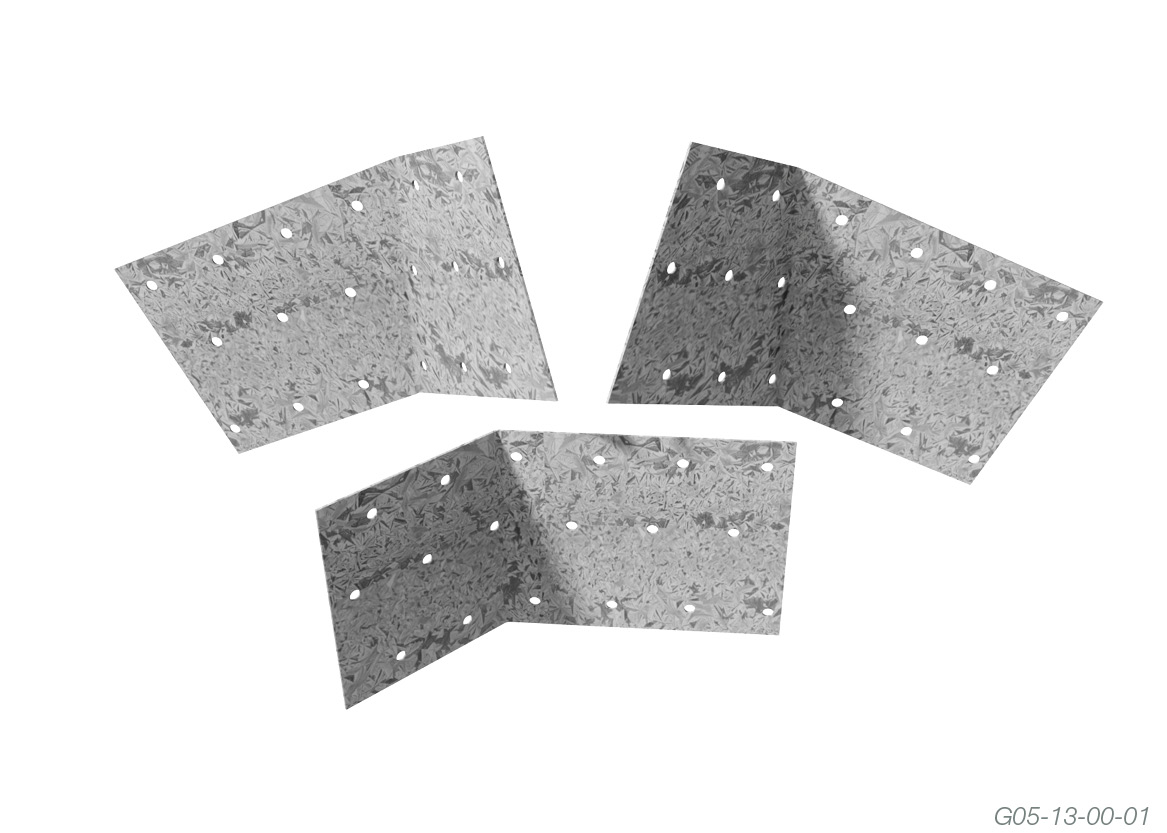 Pre-punched, formed galvanised steel connector for connecting timber members at angles greater than 90°
These pre-punched and formed galvanised steel timber connectors are ideal for:
Securing jack trusses to hip trusses.
Securing small span half or cutoff trusses to boomerang girder trusses.
APPLICATIONS
Suitable for both left and right hand configuration, Multinail Mitre Plates are installed as follows:
Nail the creeper top and bottom chord to the hip truss using 3/75mm x 3.05Ø nails.
Place the long end of the Mitre Plate against the creeper truss so that the bend is positioned flush into the joint between the creeper and hip truss. Always fix the shorter leg of the Mitre Plate to the hip chord and the longer leg to the jack chord.
Hammer six 6/30mm x 2.8Ø Multinail nails on each leg of the Mitre Plate.
Mitre Plates can also be used wherever specified in AS4440-2004.
MITRE PLATE LEFT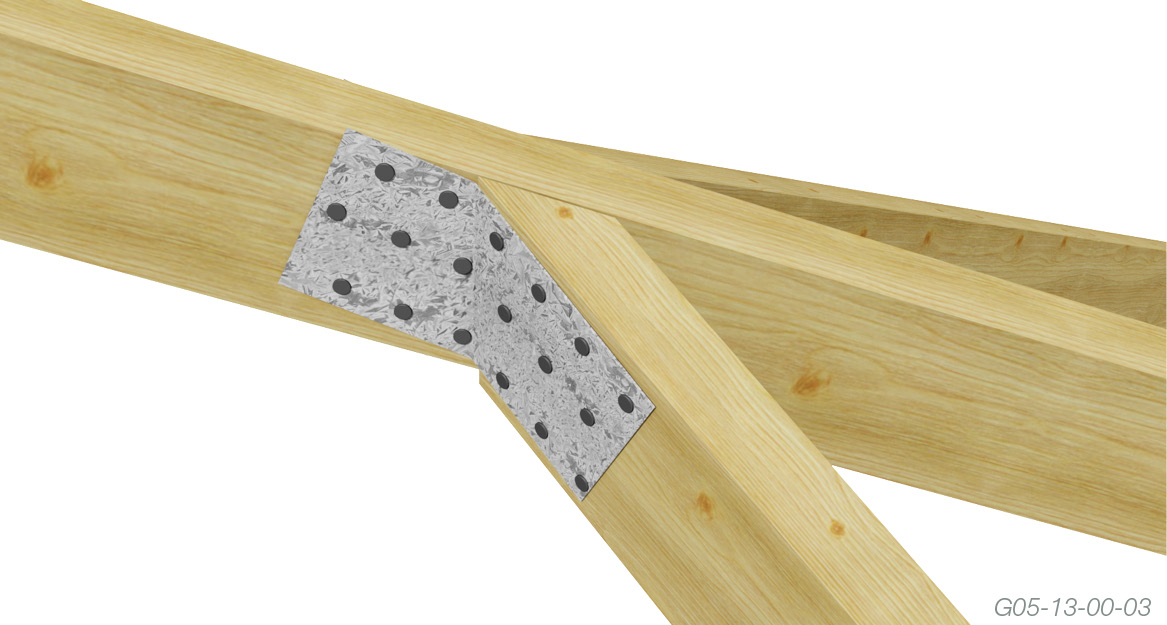 SINGLE MITRE PLATE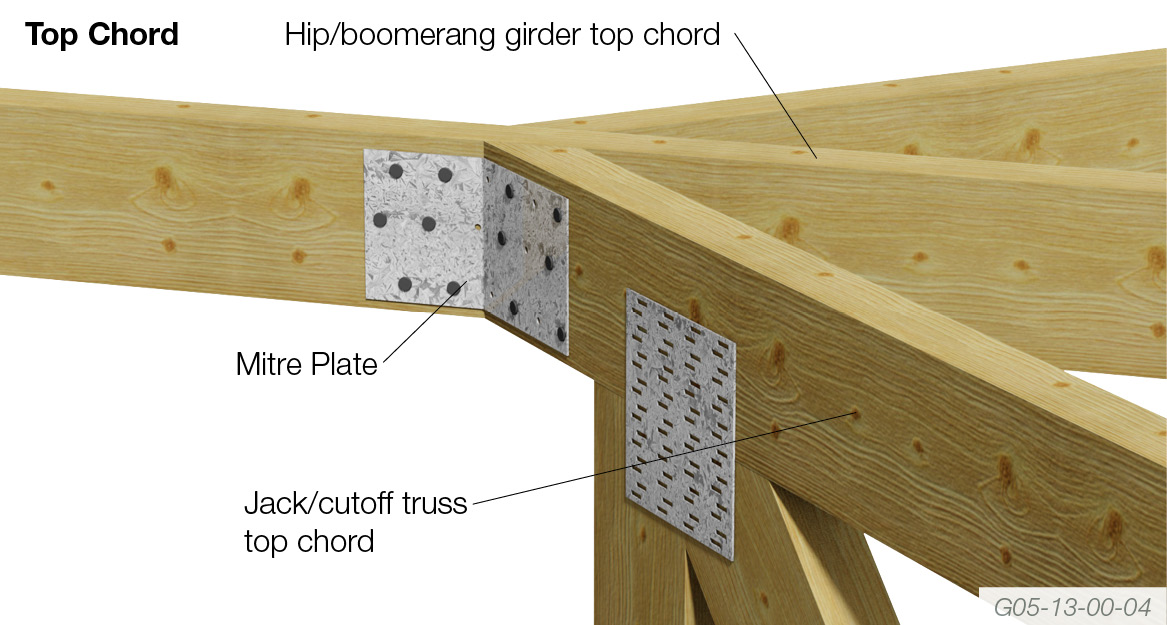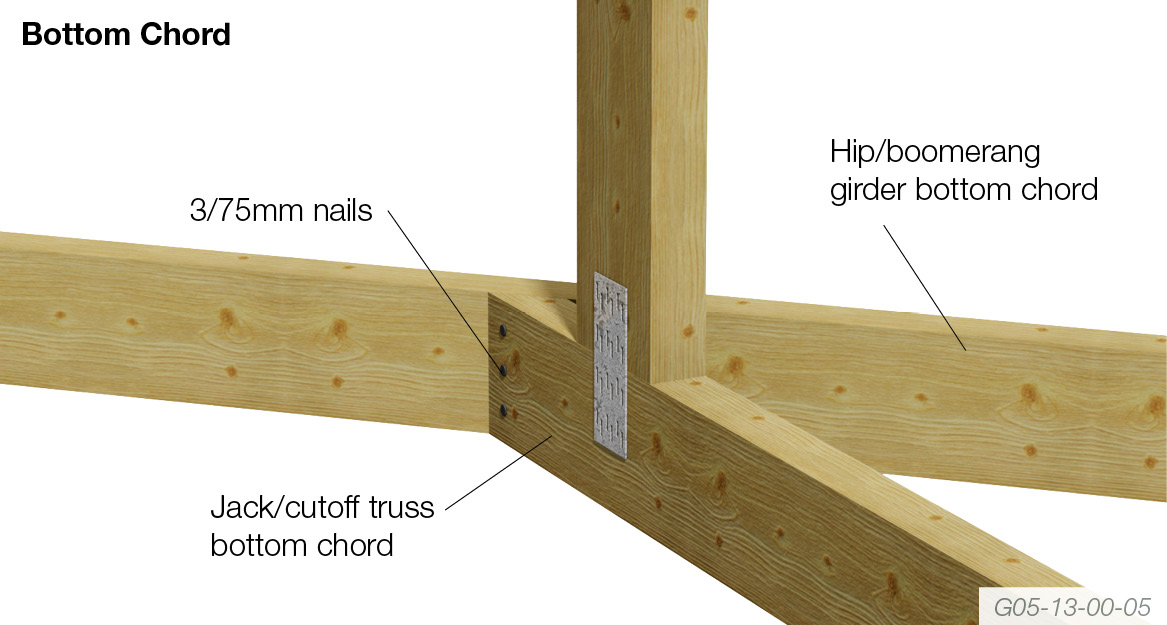 DOUBLE MITRE PLATE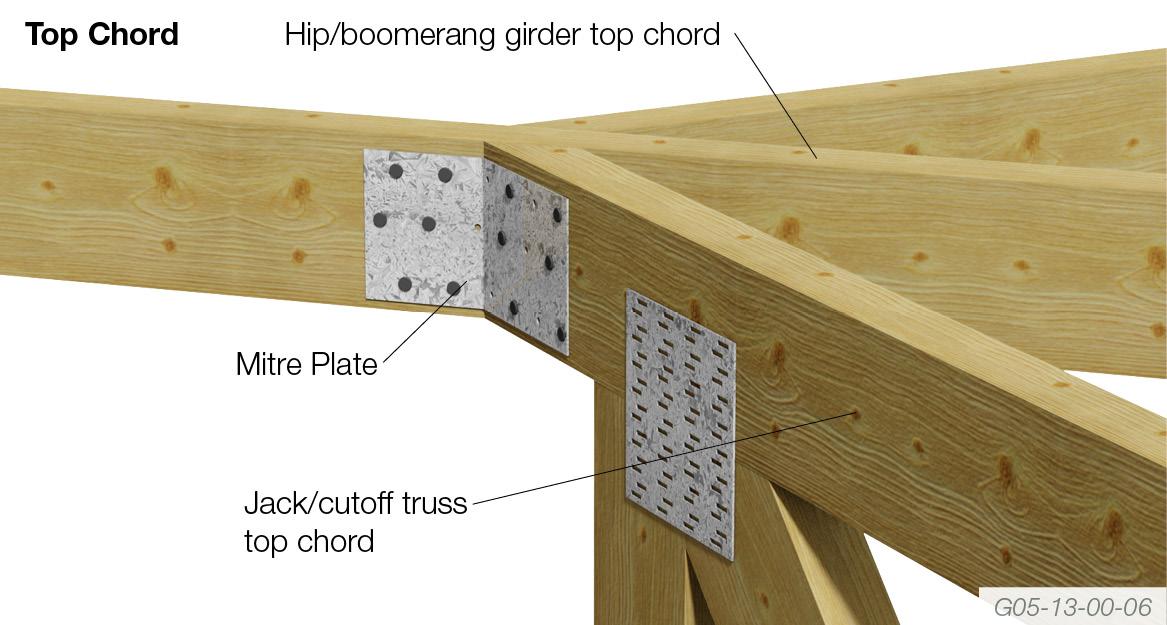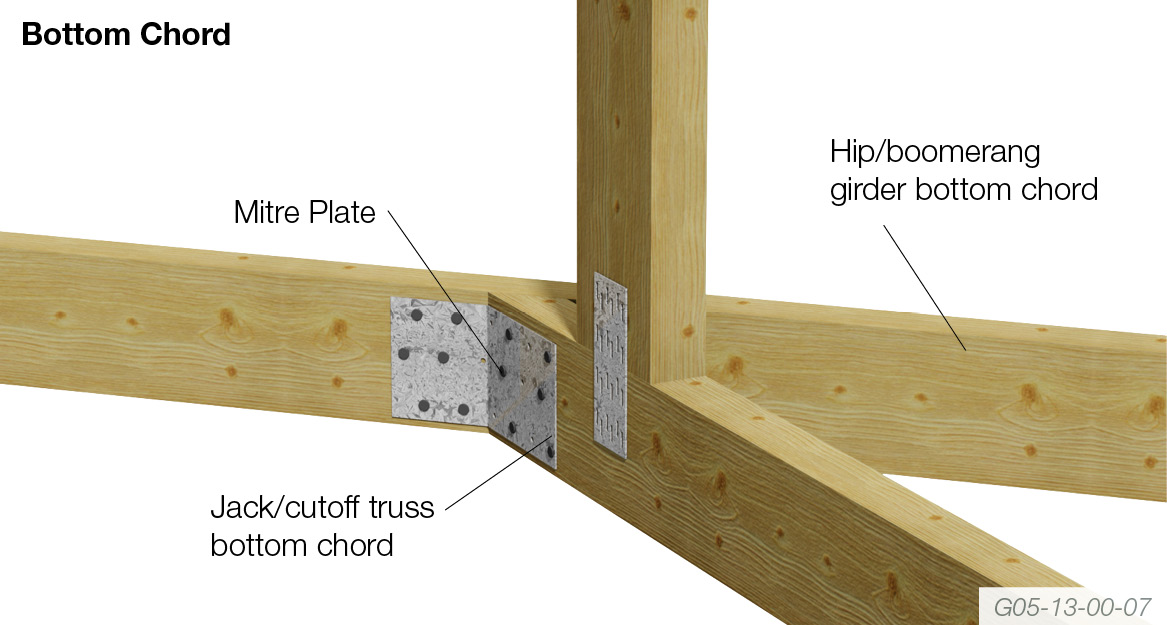 LIMIT STATE DESIGN LOAD
The following table shows the recommended Limit State Design capacities for the Multinail Mitre Plate.
Joint Group
Maximum Limit State Design Capacity (kN)
Dead Load
Dead Load + Roof Live Load
Dead Load + Wind Load
JD3/J2
2.7
3.6
5.4
JD4/J3
1.9
2.6
3.8
JD5/J4
1.4
1.8
2.7
NOTES: The uplift in capacities are derived from AS1720-2010 and are for houses where failure is unlikely to affect an area greater than 25m2. For primary elements in structures other than houses or elements in a house for which failure would be greater than 25m2 these capacities must be multiplied by 0.94. For primary joints in essential services or post disaster buildings multiply by 0.88.
For 2/mitre plates the values can be doubled.
DESCRIPTION AND PACKAGING
Manufactured from 1.0mm Galvanised G300 Z275 Steel
Description
Product Code
Reference Code
Carton quantity
Carton kg.
75 x 150
TA102
MP75150
100
8.5
75 x 150 Left
MPL75150
MPL75150
100
8.5
75 x 150 Right
MPR75150
MPR75150
100
8.5
30mm x 2.8Ø Multinail Nails (TA302)